Assessing Current Practice / Amtrak

In 2016, Amtrak Engineering undertook an Asset Management Capability Assessment which bases maturity on the degree of formality and optimization of processes. The assessment uses several questions grouped into eight assessment areas, which describe operational processes necessary for asset management success. This maturity methodology is aligned with emerging guidance from the Institute of Asset Management (IAM), ISO 55001 standards, and requirements of the US FAST Act.
The assessment used a six-point scale, scoring Amtrak at the Establishing level, indicative of an agency that is actively developing asset management capabilities and establishing them to be consistent, repeatable, and well-defined.
Based on the 2016 assessment results, key challenges were identified and a series of improvement recommendations were developed and integrated into an Asset Management Improvement Roadmap.
In addition, Amtrak established a target position, driving process implementation priorities, with the intention of continuous monitoring by repeating the capabilities assessment process on an annual basis.
2016 Amtrak Asset Management Capabilities Assessment Results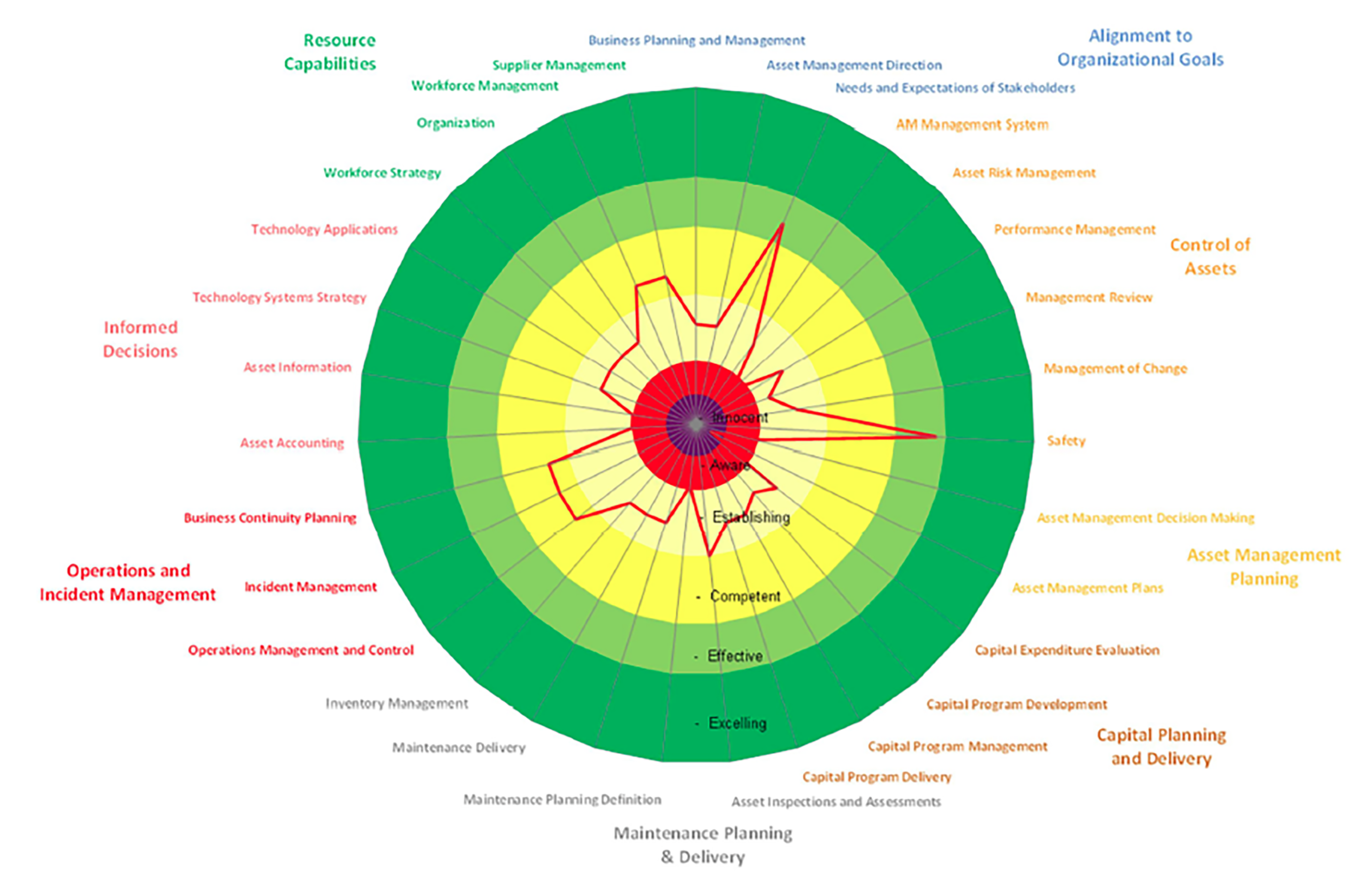 Source: Amtrak Engineering 2019
Read more in the chapter:
2.3.1 Assessing Current Practice